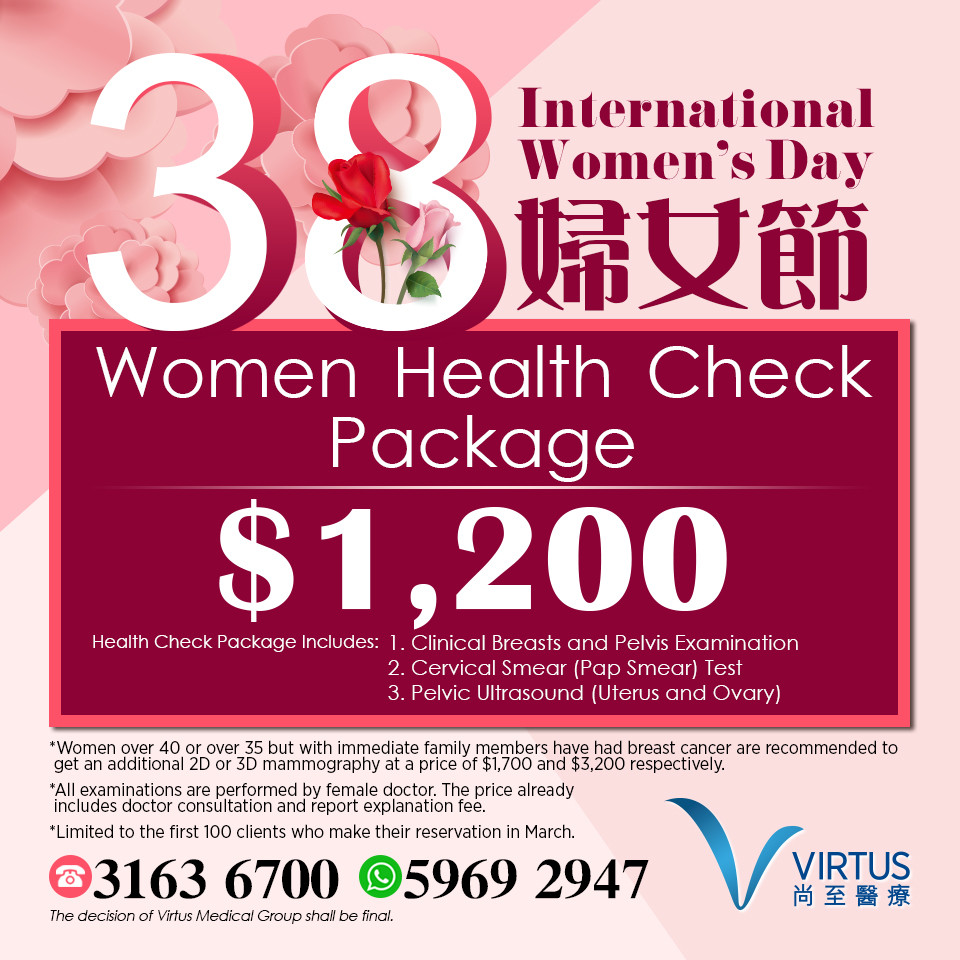 【International Women's Day – Women Health Check Package】
Working women today strive for a balance between their careers and family lives, but the juggle can sometimes take a toll on their health. Despite their hectic schedule, it is important for women to take better care of their wellbeings. Regular check-ups are crucial to the prevention and early detection of many health conditions specific to women, such as breast cancer and cervical cancer. To celebrate the International Women's Day, Virtus Medical is now offering a Women Health Check package.
Price: $1,200
Limited to the first 100 clients who make their reservation in March.
【Enquiry and registration hotline: 3163 6700 Whatsapp: 5969 2947】
The package includes:
1. Clinical breasts and pelvis examination
2. Cervical smear (Pap Smear) test
3. Pelvic ultrasound (uterus and ovary)
All examinations are performed by female doctor. The price already includes doctor consultation and report explanation fee.
Women over 40 or over 35 but with immediate family members have had breast cancer are recommended to get an additional 2D or 3D mammography at a price of $1,700 and $3,200 respectively.
*The decision of Virtus Medical Group shall be final.