Thermage® FLX 4th Generation Skin Firming
About Thermage® FLX
---
Thermage® is a non-invasive therapy that smooths, tightens and contours skin to regain youth and beauty. The 4th generation system uses patented monopolar radiofrequency technology to create a uniform heating effect in the deep collagen-rich dermal layer. The heat stimulates existing collagen to achieve immediate tightening effect. It also promotes the growth of new collagen for results with continual improvement. Featuring the innovative AccuREP™ technology, the new Thermage® FLX ensures perfect personalization of each treatment to address and improve the skin condition of each customer.
Thermage® FLX Can Help
Forehead lines

Upper and lower eyelids

Crow's feet

Bags under eyes

Smile lines

Frown lines

Jawline

Neck lines

Other body parts including arms, back of hands, waist, back, hip, thighs, knees etc.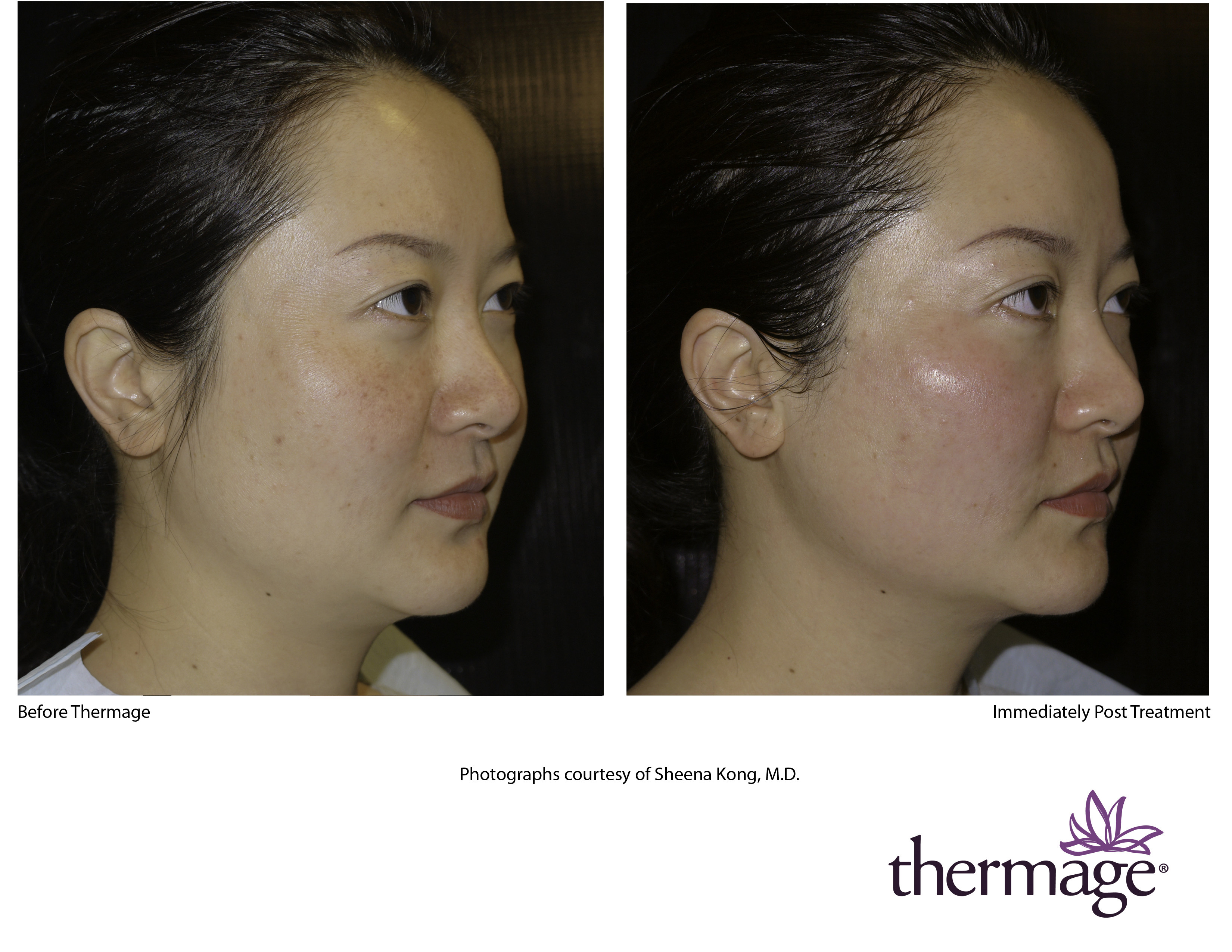 Comparison of before and after treatment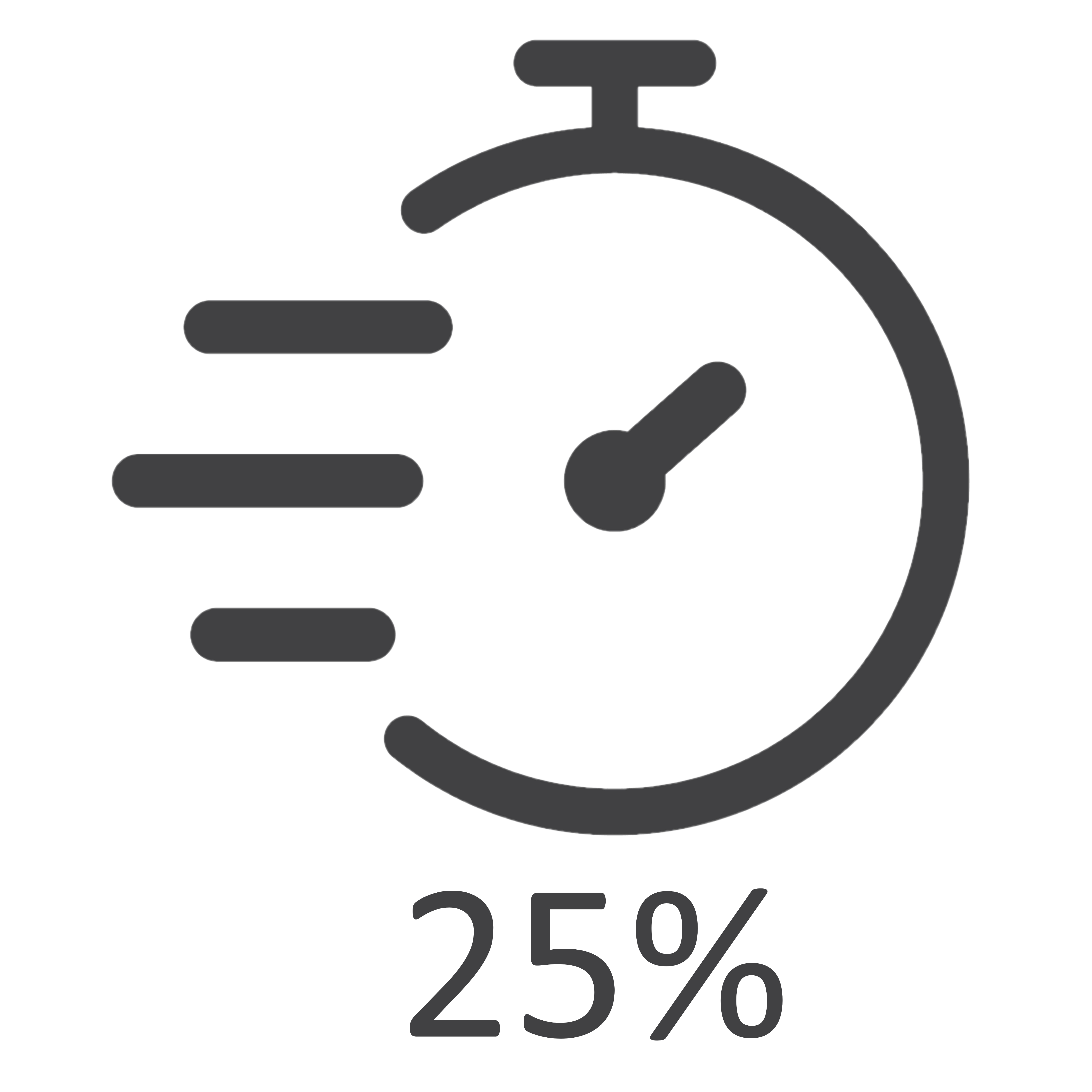 F – Faster
The new Total Tip 4.0 delivers energy that can penetrate as deep as 4.3mm under the skin to heat the dermal tissue up to 75°c. The heat is evenly distributed over the entire skin, allowing a multi-dimensional tightening effect. The new tip also covers 33% more surface skin area than the previous generation, making treatment time 25% faster.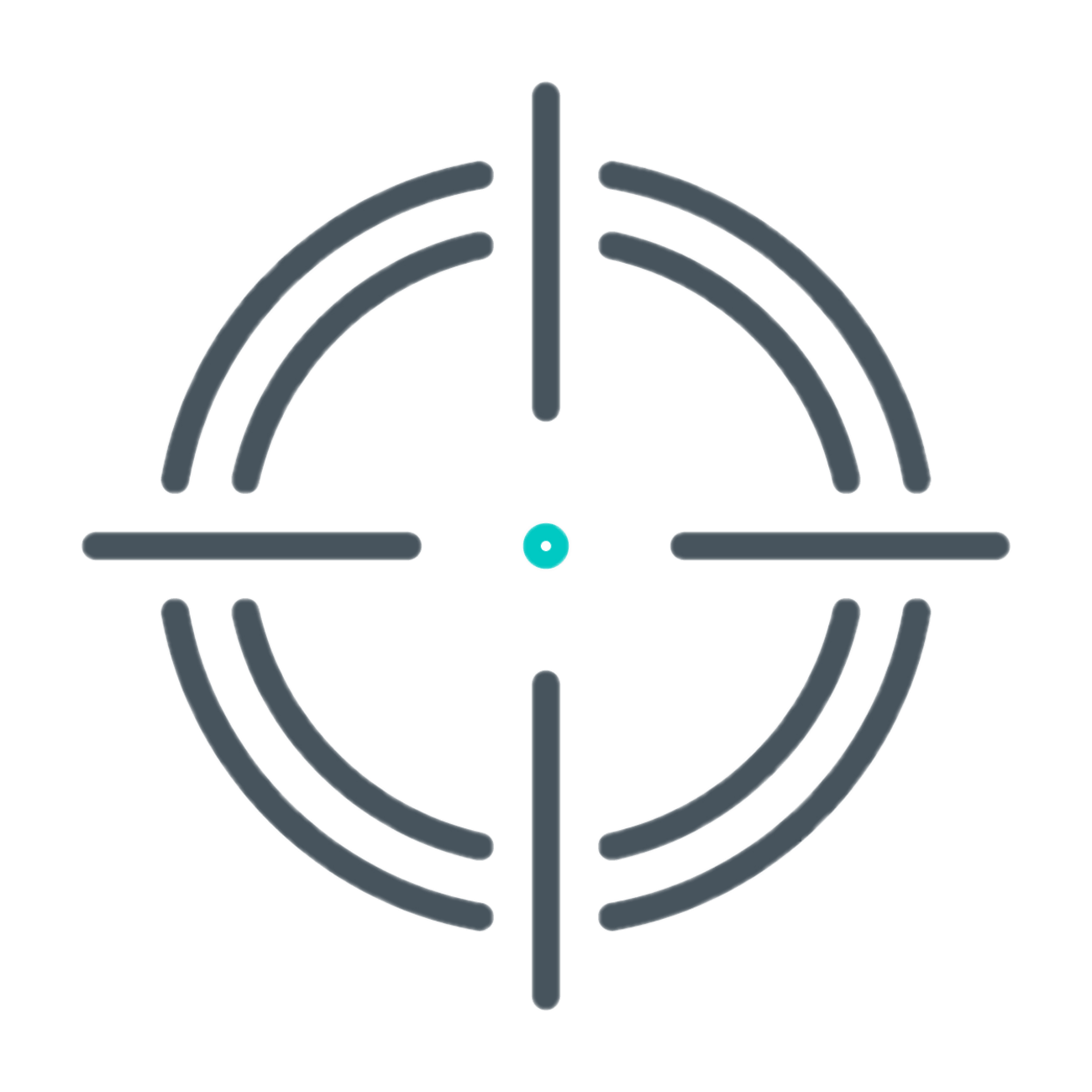 L – aLgorithm
The new energy delivery algorithm, AccuREP™, automatically measures and precisely tunes the amount of energy to ensure maximal efficacy of each treatment.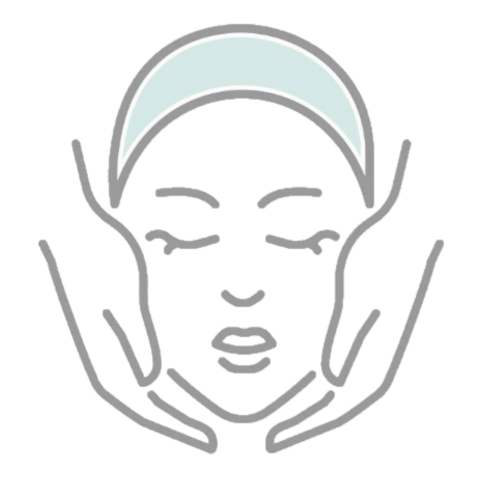 X – eXperience
The integration of the upgraded multidirectional vibration and the CPT™ (Comfort Pulse Technology™) interspersed cooling effect helps to reduce pain caused by the treatment and offers a more comfortable experience to customers.
FAQs
---
Is Thermage® FLX safe?
Thermage® FLX is FDA (Food and Drug Administration, the United States) cleared and is also the only skin tightening treatment for eyelids that receives FDA clearance. Backed by more than 10 years of clinical studies, the technology demonstrates excellent safety profile with minimal side effects and risks. Also, each tip is for single use only, which means once the tip is used it will be thrown away or given to you if you require. You can find a genuine product label and a Solta Medical seal on the packaging of each tip. Virtus Medical is one of the treatment centres that receives approval from Solta Medical to perform Thermage® FLX. We guarantee our use of related devices and tips are under close supervision by the manufacturer.
What will I feel during the treatment?
When the tip touches your skin, you will feel a hint of coolness, followed by a brief deep heating sensation. The heat you feel is the evidence that the firming of skin is coming into effect. After that, it will be replaced by a cooling sensation again. This alternating feeling of heat and cold will last during the entire course of the treatment.
How many treatment sessions will I need? How long will the effect last?
Unlike other aesthetic procedures, Thermage® FLX only requires a single treatment to deliver results. Over time, the effect will become more obvious when new collagen starts to grow. Clinical studies have confirmed that after a single treatment, continuous improvement can be seen up to 6 months, and the result can be held for up to 12 months. The actual result, nonetheless, depends on your skin condition, age, natural aging process, lifestyle and habits.
What should I do or prepare before and after the treatment?
Since Thermage® FLX is a non-invasive technology, no special preparation is needed before the treatment. There is little to no downtime, which means you can apply makeup and go back to your normal life immediately after the treatment. No special care is needed post-treatment, apart from basic skincare and sunscreen. Some people may find their skin redden or swollen after the treatment. These are normal reactions and little need to be worried. Normally, any irritation will subside within 24 hours.