What is Robotic Exoskeleton Gait Training?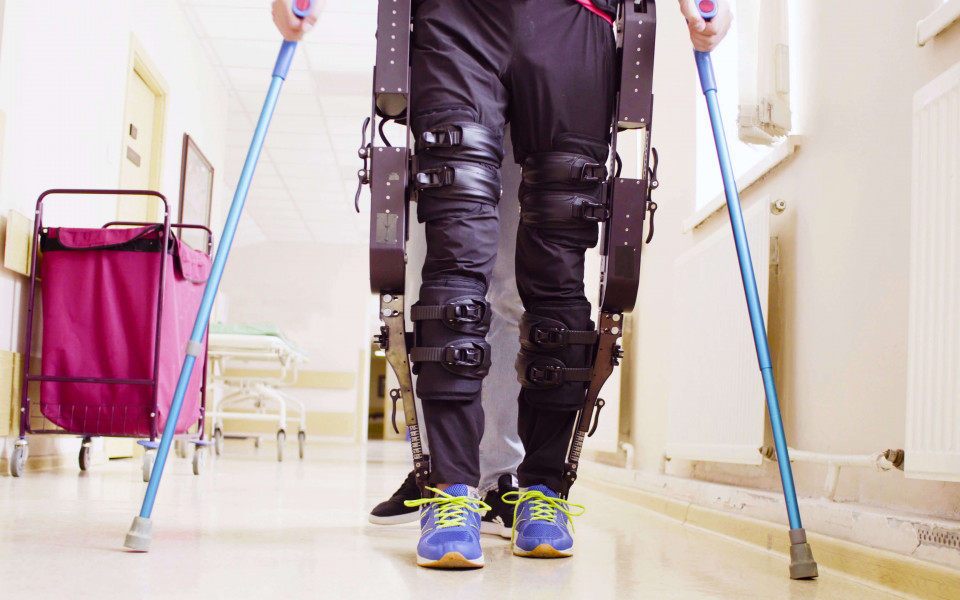 What is Robotic Exoskeleton Gait Training?
A powered hip-knee medical rehabilitation exoskeleton for comprehensive gait therapy, that focuses on patient's balance, weight-shift and steps.
Features
variable assist controls to support patients with different levels of motor impairment

auto assistance readjustment based on gait data gathered after each step to challenge patients as they progress
Benefits
ability to deliver high-dosage and high-intensity training

provides a superior rehabilitation experience for patients and therapists alike
Who is it for?
Device is approved by the FDA for the use of patients recovering from
Hemiplegia due to stroke

Spinal Cord Injuries at levels of T4 to L5 and levels of T3 to C7
How does it work?
1. Assessment – to ensure patient is fit for robotic gait training
2. Goal Setting – to provide patients with motivation
3. Training Program
a. each session is approximately 60 min
b. may be supplemented with other treatments to maximize training effect
i. Balance Training
ii. Cardiovascular Training
iii. Strengthening Training
iv. Other functional mobility training
4. Reassessment – measure results and adjust program accordingly for better outcome

#####
[ #Robotic Exoskeleton Gait Training ]